Manual Toll Free Systems
Back in the day, when not everyone had dial phones, they came up with Manual Toll-Free Systems. These systems needed operators to help out with setting up Toll-Free Numbers for businesses in the USA.
The Zenith Number Service showed up first in the 1950s in the United States and Canada. Callers would talk to an operator and ask for a Toll-Free Number by saying things like "Freephone" or "Zenith," followed by a specific number. Later on, automated systems took over from these manual setups, but some of those old-school manual Toll-Free Numbers kept being used alongside the new stuff. With the manual systems, operators would find the right area code and get the call going, and the charges were adjusted accordingly. Zenith numbers usually matched up with certain areas, and local phone books had these numbers listed for places where folks were cool with getting paid for taking incoming calls. Eventually, they phased out those manual Toll-Free Systems when the automated Toll-Free Services came in.
Initial Direct Dial Systems
Back in the late 1960s, AT&T came up with an automated Toll-Free Service in the United States. This was meant to replace the old way of needing an operator for collect calls and those manual Toll-Free Systems. With this new system, folks could just dial toll-free numbers themselves within a certain area. Instead of talking to an operator, they could just punch in 1-800 followed by seven more numbers to get connected to where they wanted to go. But, this setup had its limits. It couldn't do stuff like automatically figuring out who was calling or keeping a detailed record of calls. People had to get these pricey lines with a fixed rate, and they came with a bunch of hours for inbound calls in a specific area. The early version of this system wasn't as fancy as the modern Toll-Free Numbers we know now. Calls all went to one central place, so making toll-free calls to other countries wasn't doable. This service was mostly for big players like hotel chains, airlines, and car rental companies because it needed special connections and worked on this kind of all-you-can-call plan. Smaller local businesses with fewer long-distance calls didn't find it as budget-friendly. So, those early Direct-Dial Systems were a big step forward in toll-free talking, making things easier and cheaper for certain types of businesses.
Vanity Numbers
A Vanity Phone Number, also known as a custom Toll-Free Number or mnemonic, is a special Phone Number that spells out a word or has a pattern that's easy to recognize. These numbers are like gold in the world of business advertising because they're easy to remember and work as branding and direct response strategies. The Federal Communications Commission (FCC) made some rules that say the first ones to ask get to use vanity Toll-Free Numbers in the United States. This means companies that are set up as RespOrgs (Responsible Organizations) have an advantage in grabbing the best word-based numbers. These RespOrgs can snag recently unused numbers and new Toll-Free area codes. In Australia, the normal numbers and the special ones like the 13-series or Vanity Phone words are handed out in different ways. Usually, the really good numbers are sold in separate auctions. Buying one of these Vanity Toll-Free Numbers is a big deal for businesses because it's like a supercharged marketing tool. They make cool phone numbers that people remember and that make the brand stand out. Businesses can use these special numbers to make their ads better and to get more people responding. It's like a valuable thing that helps companies be more noticeable and memorable to their customers.
Combined Use
In the world of Toll-Free Telephony, a shared-use number means a Vanity Number that's rented out to a bunch of local businesses in the same industry but in different cities. You can find these numbers in Australia (1300 and 1800) and North America (1800). In the United States, if you call a certain Toll-Free 800 Number, the call gets sent to different sellers based on where you're calling from. This all works using the RespOrg system. Let's say a company in California owns the number. But that same number gets used by taxi companies in different towns for their promotions. So, if there's an 1800TAXICAB number, a taxi company in one place might rent a part of it for their own town. Shared-use Numbers are good because they're flexible and businesses can share the costs. Like, a lender could rent the number 1800 GREAT RATES for lots of cities across the country. But, there are some downsides to this sharing thing. Local businesses have to promote numbers they don't fully control, and they need better ways to move numbers around. Also, using shared-use numbers can sometimes cost more per minute or per month compared to regular Toll-Free Vanity Numbers that one business owns. There are also technical issues with shared-use numbers, especially for Voice over IP (VoIP) users who might need help figuring out where they are. Calls from phones that aren't tied to one place, like mobile phones or internet phones, can get sent to faraway places, which makes it hard to know where the caller is. While shared-use numbers can be useful, they come with some downsides and limits. If the company that manages the shared-use number doesn't do their job or stops working, there might not be many options to fix things. So, businesses should really think about the pros and cons before going for shared-use numbers.
Implementations On A Global Scale
Toll-Free Calling is a thing in lots of countries, and it happens by setting aside special phone numbers called Toll-Free 800 Numbers. People can dial these numbers without worrying about getting charged. Check out these examples:
In Canada, Toll-Free Numbers use the US SMS/800 database. Calls from landline phones don't cost anything, but cell phone calls might have charges depending on your Service Provider.

In Australia, Toll-Free Numbers start with "1800" and then have six more digits. If you dial numbers that start with "1300" or "13," you might have to pay a fixed fee, usually like what you'd pay for a local call.

In Japan, Toll-Free Numbers start with "0120" and "0800." People often call these "free dial" or "Free Call" Numbers. Other phone companies also give out Toll-Free Services with their own brand prefixes, like "0077."

In the United Kingdom, the current Free Phone Numbers begin with "0800" or "0808," followed by seven numbers. There used to be shorter 0800 Numbers, and those still exist, but the older 0500 Free Phone Numbers stopped being used on June 5, 2017.
Toll Free Australia
In Australia, they use Ten-digit Numbers that start with "1800" for their Toll-Free Numbers.

These numbers let callers make calls without any charges. They also have something called Phonewords, which are numbers that spell out words, and you can get them through online auctions for the 1800 Numbers.

If you're calling from a regular home phone line, there's no extra fee for dialing an 1800 Number. But if you're calling from a mobile phone, there might be charges depending on your Service Provider.

In the beginning, Toll-Free Numbers in Australia had the prefix "800," and they had nine numbers in total. You could even call these numbers from outside Australia by adding the right international code.

So, just to sum up, the original prefix was 800, and these numbers had nine digits. Like, the Toll-Free Number for Crime Stoppers was 008 333 000, and sometimes people wrote it like (008) 33 3000, even though that's not exactly right. And, if you wanted, you could call numbers like +61 08 333 0000 from outside Australia.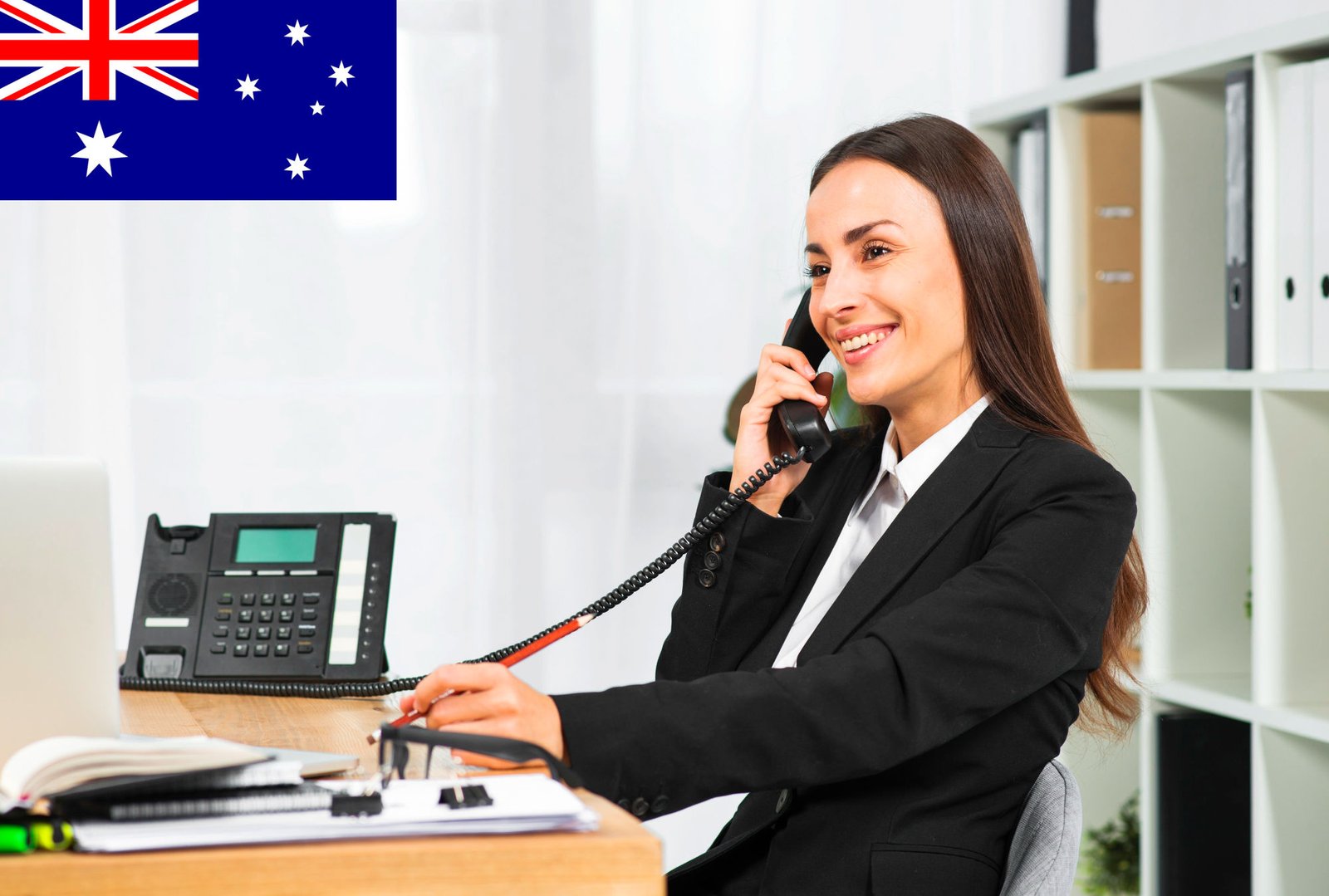 Local Rate Numbers
In Australia, people can dial numbers that have either 6 or 10 digits and start with the prefixes 13, 1300, or 1301. These numbers usually have local call rates.
Sometimes, there might be a "connection fee" for calling a 13 Number.

These numbers are often set up to connect you to businesses close to where you are.

You can keep the same 13, 1300, or 1800 Number even if you change your Telecom Provider in Australia.

The ACMA might sell special numbers that have letters on the keypad through an auction.

When you call 1300 or 1800 Numbers from a cell phone, you might have to pay, but there are usually other regular phone numbers you can call instead.

Some really cleverly set up 1800 or 13(00) numbers might not work when you're using a mobile phone./span>

Every now and then, really smartly set up 1800 or 13(00) Numbers might not work with mobile devices because the folks who own them might stop calls from those devices. That's usually because these calls can cost more, and the owners want to avoid that.
Canada Toll Free Number
NANP Toll-Free Numbers don't cost anything if you're calling from a regular phone at home, but if you're using a cell phone or a payphone, there might be charges. In Canada, you can dial 310 numbers and pay local rates for something called a shared-cost service. They've also got special numbers that are only for mobile phones, and they're used for specific things. For instance, you can dial *CAA to get in touch with the Canadian Automobile Association without any charge.
Toll Free United Kingdom
Toll-Free Phone Numbers in the UK are called "Free Phone" Numbers. They start with either 0800 or 0808 as their first numbers. Starting from July 1, 2015, you don't have to pay when you call these numbers from landlines or mobile phones. They stopped using the 0500 range for new numbers. The 0800 numbers can have either six or seven digits, while the 0808 Numbers always have seven digits. There are certain numbers, like those in the 08081 570xxx range, that can't be used because they might be fake Phone Numbers.
Best Toll Free Numbers Provider in United States
In the United States, you can get Toll-Free Numbers from different companies. These numbers start with prefixes like 800, 888, 877, 866, 855, 844, and 833. These prefixes have been around since different times, starting from January 1, 1966. Some area codes are saved for later use, like 822, 880-887, and 889. The Wide Area Telephone Service (WATS) isn't used anymore. Toll Free Numbers in North America are managed by the SMS/800 database. You can route these numbers to any regular phone number controlled by a RespOrg (Responsible Organization). Service providers set up gateways to take Toll-Free calls and send them to voice-over IP or pager customers. You can also do things like direct inward dialing and keep your US Toll-Free Number even if you change providers. They use automatic number identification to keep track of billing, even if the caller's ID isn't shown.
International Free Phone Service Available Worldwide
The International Telecommunication Union (ITU) set up something called the Universal International Free Phone Service, which is an International Toll Free Service Provider that uses the country code 800. With this, people all around the world can call a company that's subscribed to this service without having to pay. But, only a few countries are part of this, and they need to agree on how to handle the costs for network transmission and subscriptions.

If you have a "800 Number" that the ITU gives you, it's called a Universal International Free Phone Number (UIFN). If you use this number, the person making the call doesn't get charged, but the person or business getting the call has to pay. It's kind of like how the 800 area code works in the US and Canada, or like the 0800 numbers in other countries. To dial a UIFN, you need to use the international access code (IAC), then the UIFN country code (800), and then the 8-digit UIFN. The number has to be available for incoming calls from at least two different country codes for 180 days.

The ITU also looks after two special codes that don't tie to a specific place: the +808 Universal International Shared Cost Number (UISCN) and the +979 Universal International Premium Rate Number (UIPRN). Both have eight digits, but the UIPRN has one more digit that shows how much it costs. And that UIPRN number comes with a high premium cost.