You can get a Toll Free Number by following these steps:
1. Determine your needs : Decide why you need a Toll Free Number and what features you require. Consider factors such as Call Volume, Call Forwarding, Voicemail, and any additional services you might need.
2. Choose a Toll Free Service Provider : Research different Service Providers offering Toll Free Numbers. Look for reputable providers providing competitive pricing, good call quality, reliable service, and the needed features.
3. Select a Toll Free Number : Once you've chosen a provider, you can select one. Most providers offer various options, including numbers with specific digits or patterns. You can also transfer an existing Toll Free Number from another provider.
4. Set up your account : Sign up with the chosen provider and set up an account. You must provide your business name, contact details, and billing information.
5. Configure your number : After setting up your account, configure your Toll Free Number according to your preferences. This may include setting up Call forwarding, Voicemail, and any additional features you require.
6. Test and launch : Once your number is set up, test it to ensure everything functions correctly. Make any necessary adjustments or modifications. Once satisfied, you can start promoting your Toll Free Number and using it to receive incoming calls.
You can check the pricing structure of your chosen Knot Networks as a service provider, as costs can vary based on factors such as the number of minutes used, additional features, and any contractual commitments.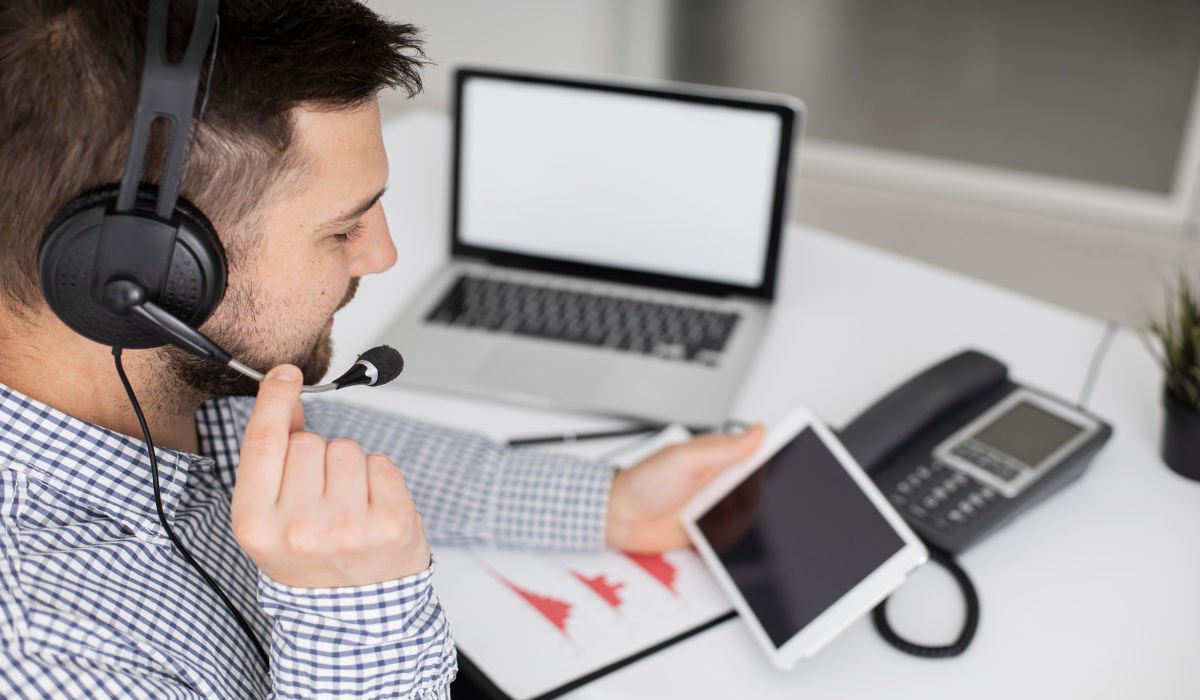 Benefits and Advantages of Having a Toll Free Number
Having a Toll Free Number for your business offers several benefits and advantages. Here are some of them:
1. Enhanced Customer Accessibility: Toll Free Numbers eliminate the barrier of long-distance charges for your customers. It makes it easier for them to contact your business, regardless of location. This accessibility can increase customer inquiries, sales, and overall customer satisfaction.
2. Professional Image : Toll Free Numbers lend a professional image to your business. They are commonly associated with established and credible organizations. A Toll Free Number can make your business appear more reputable, trustworthy, and customer-oriented.
3. Improved Customer Service : Toll Free Numbers are often used for customer support and service. By providing a dedicated line for customer inquiries and assistance, you can enhance your customer service experience. Customers appreciate the convenience of reaching out to your business without incurring costs, leading to higher customer satisfaction and loyalty.
4. National and International Reach : Your business can extend its reach beyond local boundaries with a Toll Free Number. Customers from different regions or other countries can quickly contact you without hesitation. So expands your customer base and opens up opportunities for growth and expansion.
5. Marketing and Advertising Tool : Toll Free Numbers can be memorable and catchy, making them practical marketing tools. You can include your Toll Free Number in your advertising campaigns, website, business cards, and other promotional materials. They enable potential customers to contact you directly, increasing response rates and generating leads.
6. Call Tracking and Analytics : Many Toll Free Number Provider offer Call Tracking and analytics features. You can gather valuable insights about your callers, such as their geographic location, duration, and volume. This data helps you make informed business decisions, optimize your marketing efforts, and improve customer service based on caller patterns and preferences.
Portability and Scalability : Toll Free Numbers are portable, meaning you can transfer them between different service providers. This flexibility allows you to switch providers without changing your published business number. Additionally, Toll Free Numbers can quickly scale with your business. You can increase your number of lines and call-handling capabilities as your business expands.
Toll Free Number vs. Local Number : Choose Which is Right for Your Business?
Choosing between Toll Free and Local Numbers for your business depends on various factors and considerations. Here's a comparison to help you determine which option is right for your business: Toll Free Number:
1. National and International accessibility : International Toll Free Number Provider allows customers from anywhere to contact your business without incurring long-distance charges. This is particularly beneficial if you have a geographically diverse customer base or operate in multiple regions or countries.
2. Professional image : Toll Free Numbers are commonly associated with established businesses and can enhance their professional appearance. They give the impression that your business is customer-focused, reputable, and credible.
3. Marketing effectiveness : Toll Free Numbers are memorable and can be used as a marketing tool. They make it easier for potential customers to remember and contact your business, increasing response rates and lead generation.
4. Customer service and support : Toll Free Numbers are often used for customer inquiries and support. They provide a dedicated line for customers to reach out to your business, improving customer satisfaction and loyalty.
Local Number:
1. Local presence : A Local Number with an area code specific to your business's location can create a sense of familiarity and trust among local customers. It can give the impression that your business is rooted in the community and understands the local market.
2. Cost savings : Local Numbers often have lower monthly fees than Toll Free Numbers. A Local Number can be cost-effective if most of your customer base is local.
3. Targeting specific markets : If your business primarily caters to a particular geographic area, using a Local Number with the corresponding area code can help you target and connect with customers in that specific market.
4. Regional marketing campaigns : If you are running localized marketing campaigns or targeting specific regions, having Local Numbers can make it easier for potential customers in those areas to reach you.
The decision between a Toll Free and a Local Number depends on your business's specific needs, target audience, marketing strategy, and budget. Consider having both options cater to different customer segments or regions.
Integrating Toll Free Numbers with Virtual Phone Systems or VoIP
Integrating Toll Free Numbers with virtual Phone Systems or Voice over Internet Protocol (VoIP) offers several benefits for businesses. Here's how the integration works and the advantages it provides:
1. Virtual Phone Systems : A virtual Phone System, also known as a cloud-based Phone System, operates over the Internet and doesn't require traditional phone lines. It offers advanced call management features, including Call Forwarding, Voicemail, IVR (Interactive Voice Response), and call routing.
Integration : Toll Free Numbers can be seamlessly integrated with virtual Phone Systems. You can obtain a Toll Free Number from a Service Provider and configure it within your virtual Phone System settings.
Flexibility and scalability : Virtual Phone Systems allow businesses to scale their communication infrastructure quickly. With integrated Toll Free Numbers, you can add more lines, extensions, and users as your business grows. It offers the adaptability to meet shifting client expectations and call volume.
Mobility : Virtual Phone Systems enable you to manage and access your Toll Free Number from anywhere with an internet connection. You can continue to communicate with clients even while you are out of the office with the help of Call Forwarding to your mobile phone or any other device.
Advanced call handling : Virtual Phone Systems offer features like call routing, IVR, call queuing, and voicemail-to-email transcription. These features enhance call management, improve customer experience, and streamline communication workflows.
2. VoIP (Voice over Internet Protocol) : Voice calls can now be sent over the Internet rather than through regular telephone lines, thanks to VoIP Technology. It offers cost savings, scalability, and a wide range of features.
Integration: Toll Free Numbers can be integrated with VoIP Systems requiring compatible hardware or software. VoIP Service Providers often offer Toll Free Number options and the necessary configuration settings to connect them to your VoIP infrastructure.
Cost savings : VoIP Services typically offer lower calling rates, especially for long-distance and international calls. By integrating toll free numbers with VoIP, businesses can reduce communication costs while providing free access to customers.
Feature-rich communication : VoIP Systems Provide advanced features such as Call Forwarding, Call Recording, Call Analytics, Video Conferencing, and integration with other business tools. Businesses can deliver a more comprehensive and efficient communication experience when combined with Toll Free Numbers.
Scalability and flexibility : VoIP Systems are highly scalable and adaptable to business needs. You can effortlessly add or remove phone lines, extensions, and features as your business grows. Toll Free Numbers can be seamlessly integrated into this scalable infrastructure.
Integrating Toll Free Numbers with virtual Phone Systems or VoIP empowers businesses with advanced communication capabilities, cost savings, mobility, and flexibility. It enables efficient call management, enhances customer experience, and supports business growth in a digital and connected environment.